Daytona Crew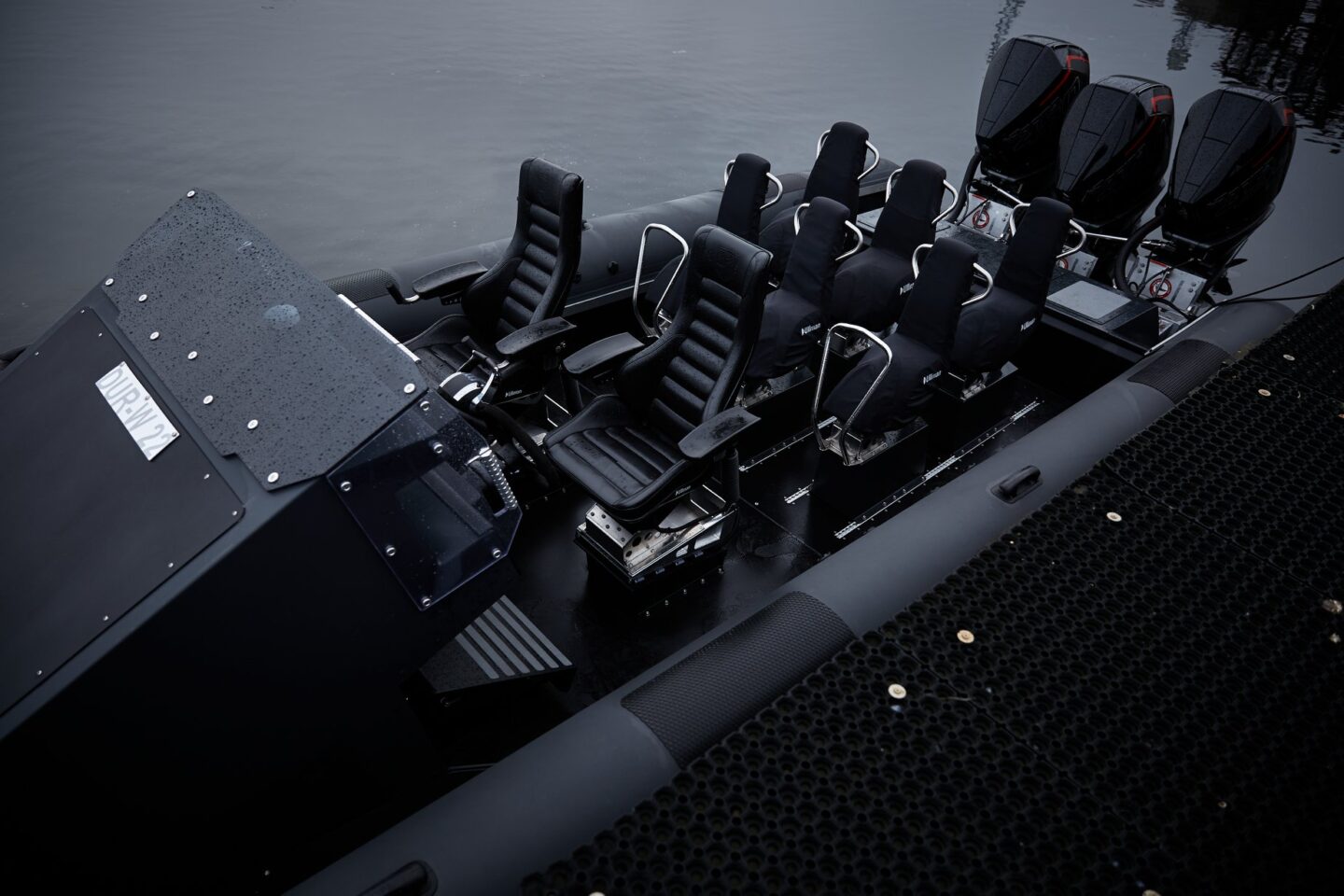 The Ullman Daytona Crew Seat is a cost effective solution for providing state-of-the-art shock mitigation and protection. It is designed to be used in limited spaces and to give shock mitigation for high speed boats. The Daytona Seat is a monocoque glass fibre shell with vinyl upholstery. It is ergonomically designed to follow the shape of the body and put the user in the best seating posture possible.
The seating geometry is designed to give passengers the optimal body posture for handling both static and dynamic loads. The Ullman Semi-Active Progressive Shock Mitigation System with twin shock absorbers provides high levels of comfort in extreme sea conditions. The Ullman Daytona suspension mechanism provides 150 mm of travel and optimal lateral suspension.
Materials
The whole Ullman marine seating range is specified and produced with high quality materials. The Daytona spring unit is manufactured from multi composites and stainless steel (316). The progressive damper is manufactured from aluminium (5077) and stainless steel (316). The upholstery uses water resistant vinyl for the external surfaces over multi-layer foam for optimal comfort. The standard seat colour is black with black vinyl upholstery.
Accessories
Optional accessories for the Ullman Daytona seat include black anodized aluminium frame, stainless steel or black insulated handles. Heavy duty water resistant vinyl upholstery can be specified for open cockpits. Seat belt options include 4 point Air Tech safety belts or a 5 point Race Certified harness.
Daytona Crew features
Optimizing posture for impact protection and comfort.
GRP Monocoque Shell
Ullman Semi Active Progressive Shock Mitigation System – Twin progressive dampers
Designed to fit limited and closed cabins.
No corrosive materials used in any components.
Durable and cost effective
Important features
All Ullman Seats are designed to protect the operator from getting injured.
The seat design optimizes your body posture, while the spring and damping system takes care of the high forces during impact.
---