Patrol
The Most Comfortable Suspension Jockey Seat.
The Ullman Patrol Seat is optimized for full comfort and safety during tactical operations in rough conditions over long periods of time.
The Ullman Patrol Seat features a large seating area with thick padding that allows sitting in various anatomically correct seating positions, each maintaining full shock mitigation functionality.
All Ullman Jockey Seats are designed to protect the operator from injury. The seat design optimizes body posture while the spring unit and dampening system of the Ullman Semi Active Progressive Shock Mitigation System mitigates the potentially harmful forces that occur during high speed boat transits. The Ullman Semi Active Progressive Shock Mitigation Systems, provides unsurpassed shock mitigation, allowing the human muscular reflex system to synergize with the mechanical suspension, resulting in mitigation of 76% of the shock force.
Materials
The entire Ullman marine seating range is made from all non-corrosive materials, all fully compliant with the toughest military specifications. The water resistant upholstery is designed for use on open boats in extreme conditions. Each seat is delivered with UV-protected Weather Protection Covers.
Accessories
The Ullman Jockey Seat Patrol is available on the Ullman GRP bases in three different heights. Optional accessories includes Adjustable Damper, Footrests, Armrests, Lateral supports, Front Seat Handles, Black PUR-Insulated Handles, Air Tech Lap Belt and Waterproof Hatches for stowage inside the seat base.
Patrol Seat Features
High backrest and wider and longer saddle for maximum comfort and support.
Long saddle sides for optimal lateral support in straddling position.
Extra padding on the front of the backrest, over its top and on the saddle.
Two handles – wider support for passengers behind.
Possibility to add armrests, lateral support, adjustable damper and footsteps.
Common Features on all Ullman Jockey Seats
Ullman Semi Active Progressive Shock Mitigation System
Handles and mitigates high forces during impact.
Synergizes with human muscular reflex system.
Mitigates 70% of the force.
Self-cooling highly progressive damper .
Seating Geometry
Shaped to protect the operator from injuries in all conditions.
Ensures optimal posture of body and spine to withstand impact.
Activates the human natural reflex-based muscular protection system.
Distributes impacts between arms and legs to protect back and neck.
Extra Features
Water and UV protecting seat cover.
Zipped neoprene pouch for gear on backside of backrest.
3 years Limited World Wide Warranty.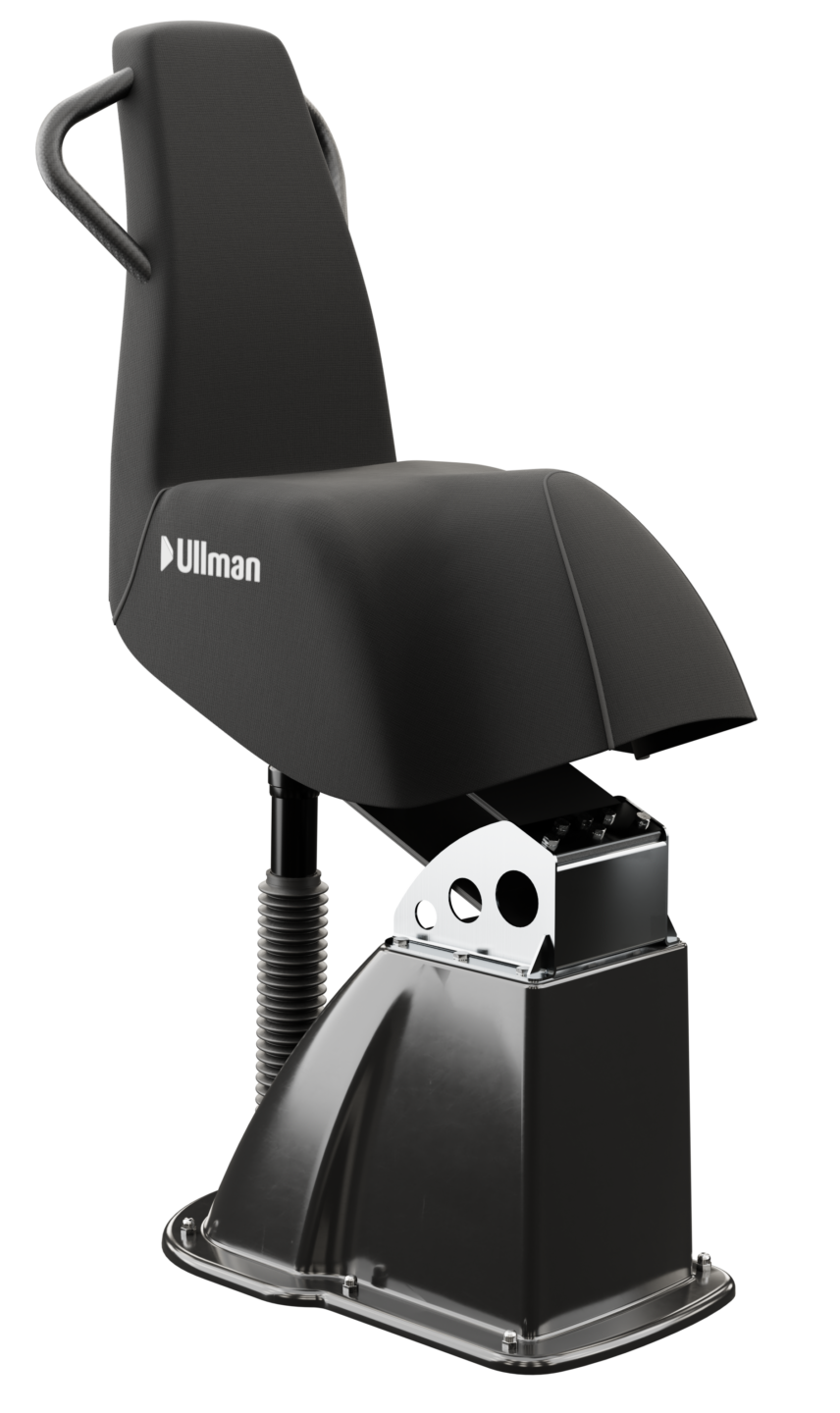 ---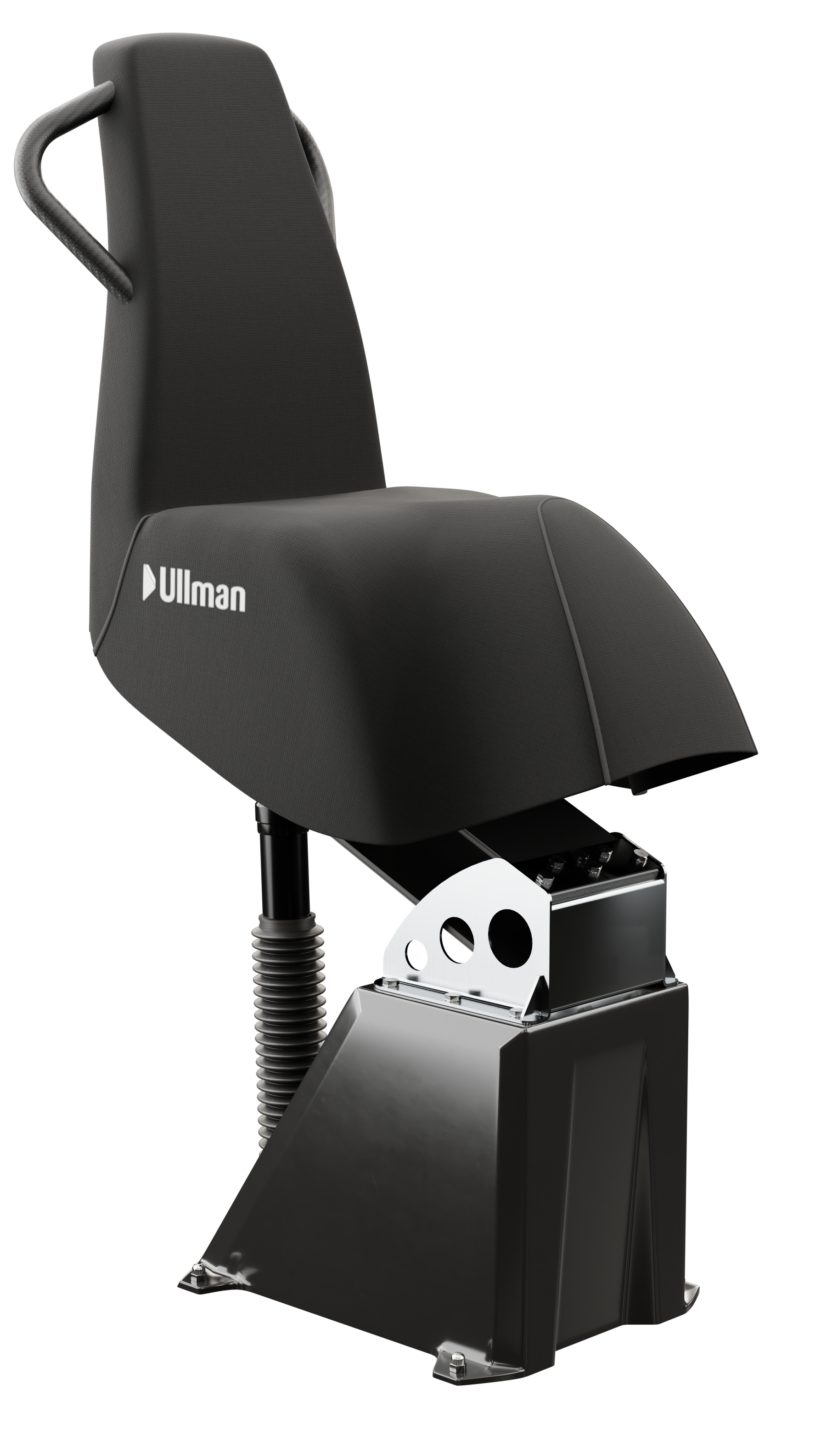 ---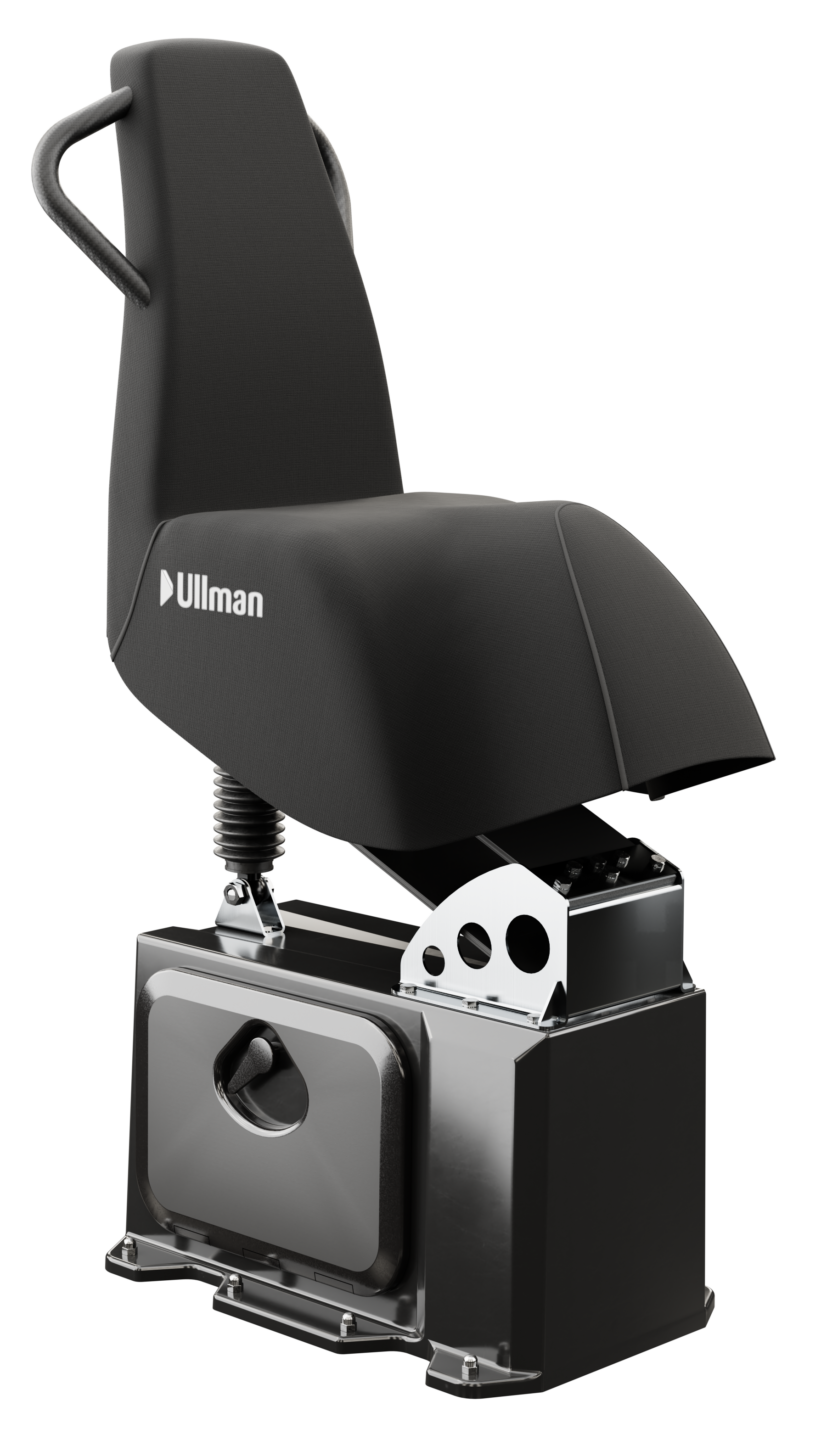 ---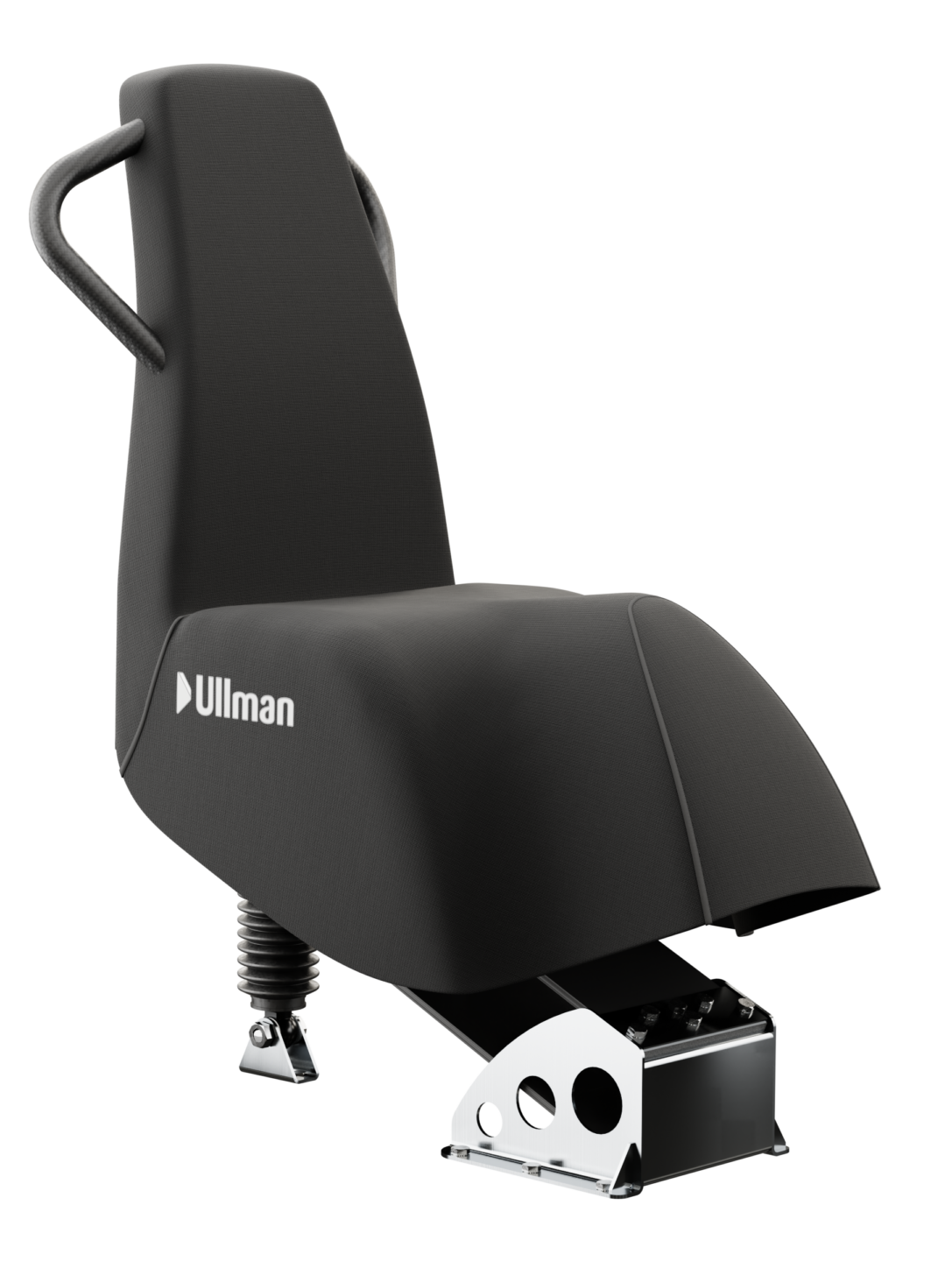 ---