Echelon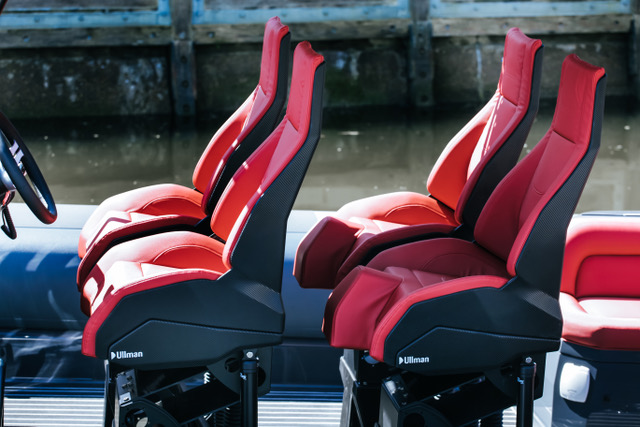 The Echelon seat is available to configure in numerous ways – to fit your craft's unique characteristics
High, medium or low back
Flat front or jockey front
With our without a base pod (-00 version)
Custom colour GRP shell or Carbon fiber shell.
Vinyl or leather upholstery of your choice
Longitudinal slider
Swivel plate
6-level adjustable damper
Foldable footrest
Grab handles
Armrests with or without Joystick/ Trackball adapter
Black coated metal parts
Full protection with optimal dimensions
Designed to protect the crew and passengers of high performance craft from injury.
Minimalistic design for more space around the seat with maintained comfort.
Geometry gives optimal body posture for handling both static and dynamic loads.
3D spring and damping system significantly reduce the high forces during impact, in all three dimensions.
Lateral support for legs, hips and torso.
Ullman Semi Active Progressive Shock Mitigation System with Twin progressive dampers.
Seat pan allows free airflow under and behind occupant for increased comfort.
Monocoque technology – seat, back and sides are one single component.
Standing and leaning position with lateral support.
Seat is permitting occupant use in both seated and standing positions.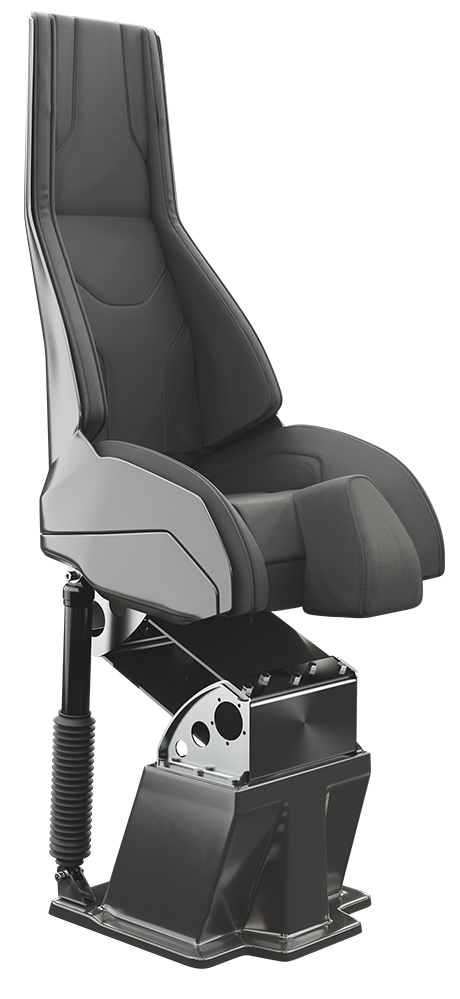 ---
---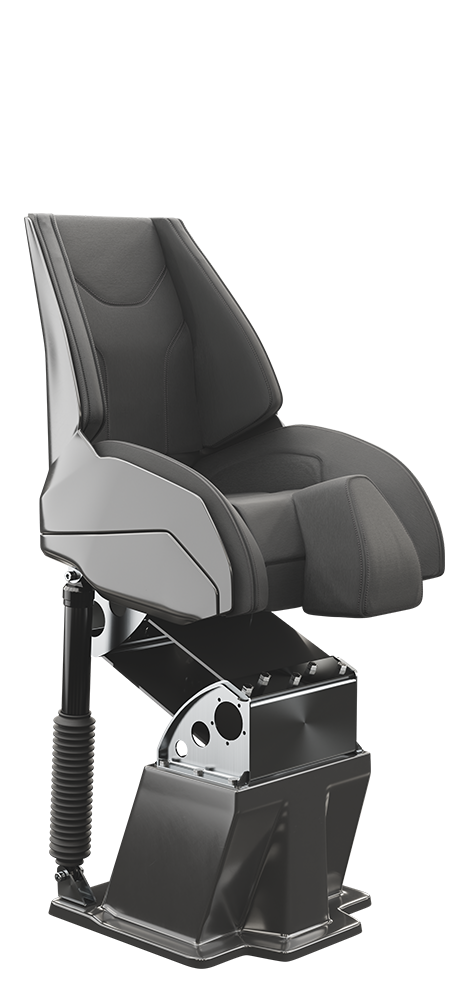 ---