Compact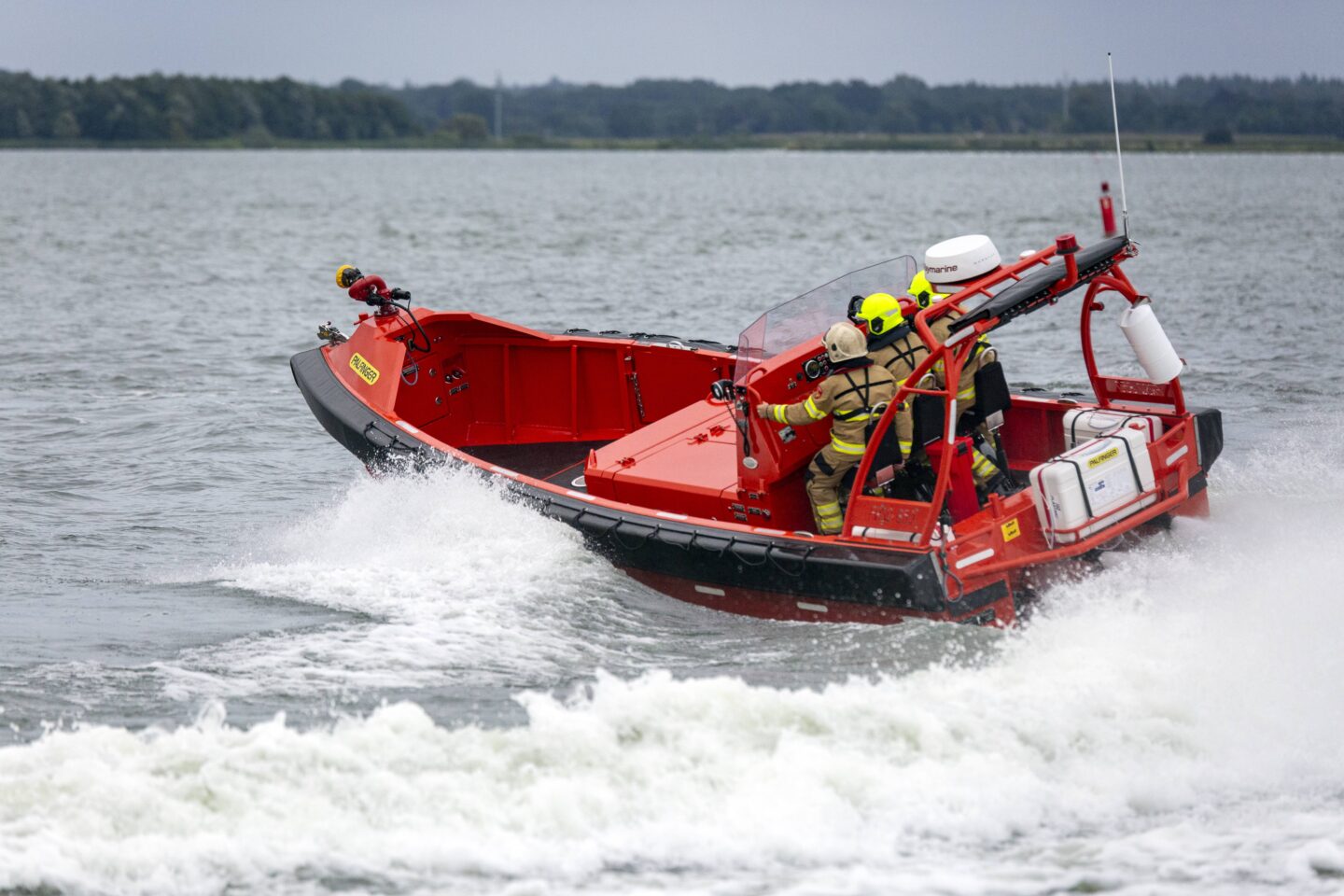 The Ullman Compact Jockey Seat is designed to protect crew and passengers of high-speed craft from injury. The seat optimises body posture while the Ullman semi-active progressive shock mitigation system takes care of the high forces during impact.
The Compact seat has a lower backrest and shorter saddle sides for lateral support in a straddling position, compared to its siblings Biscaya and Patrol. The lower, narrower seat design allows for installation in limited space and gives excellent comfort and support. To further improve seating geometry the Compact seat includes a top handle manufactured of carbon fiber that gives support for passengers standing or sitting behind the seat. A zipped neoprene pouch for gear is located on the rear of the backrest.
Materials
The entire Ullman marine seating range is made from all non-corrosive materials, all fully compliant with the toughest military specifications. The water-resistant upholstery is designed for use on open boats in extreme conditions. Each seat is delivered with UV-protected Weather Protection Covers.
Accessories
The Ullman Compact Jockey Seat is available on three different bases and can be delivered without base for mounting on a custom base. Optional accessories include Adjustable Damper, Footrests, Armrests, Lateral supports, Front Seat Handles, Black PUR-Insulated Handles, Air Tech Lap Belt and Waterproof Hatches for gear stowage inside the seat base.
Compact Seat Features
Designed to fit in limited spaces.
Takes up no more space than the person seated in it.
Horseshoe shaped handle – for passengers sitting or standing behind.
Extra padding on front of backrest.
Common Features on all Ullman Jockey Seats
Ullman Semi-Active Progressive Shock Mitigation System
Handles and mitigates high forces during impact.
Synergizes with human muscular reflex system.
Reduce impact exposure by 76%
Self-cooling, highly progressive damper.
Seating Geometry
Shaped to protect the operator from injuries in all conditions.
Ensures optimal posture of body and spine to withstand impact.
Activates the human natural reflex-based muscular protection system.
Distributes impacts between arms and legs to protect back and neck.
Self-adjusting height depending on weight. Lighter users sit higher.
Extra Features
Water and UV protective seat cover.
Zipped neoprene pouch for gear on backside of backrest.
3 years Limited World Wide Warranty.
---
---
---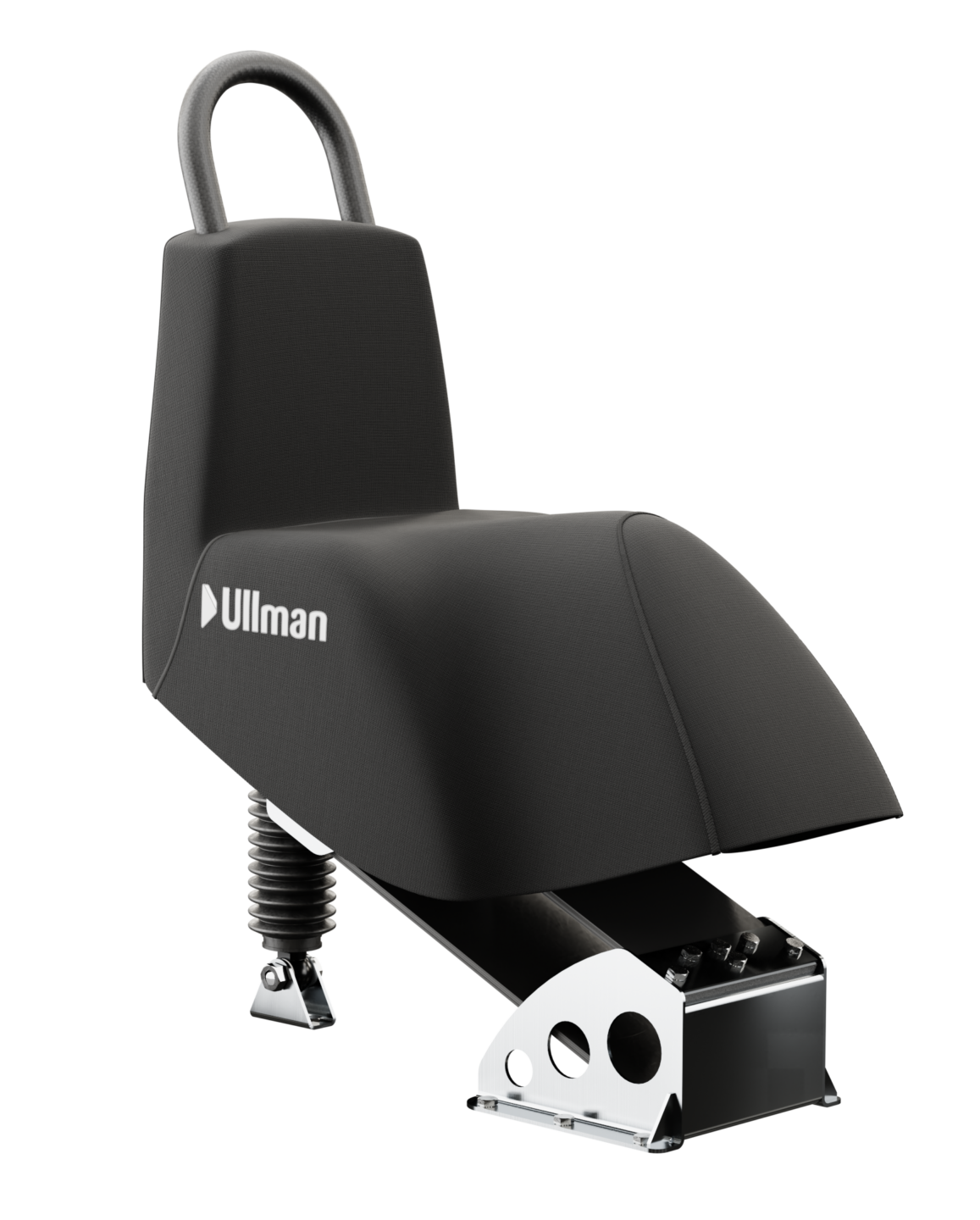 ---