Colombian Coast Guard choose  Eduardoño Boats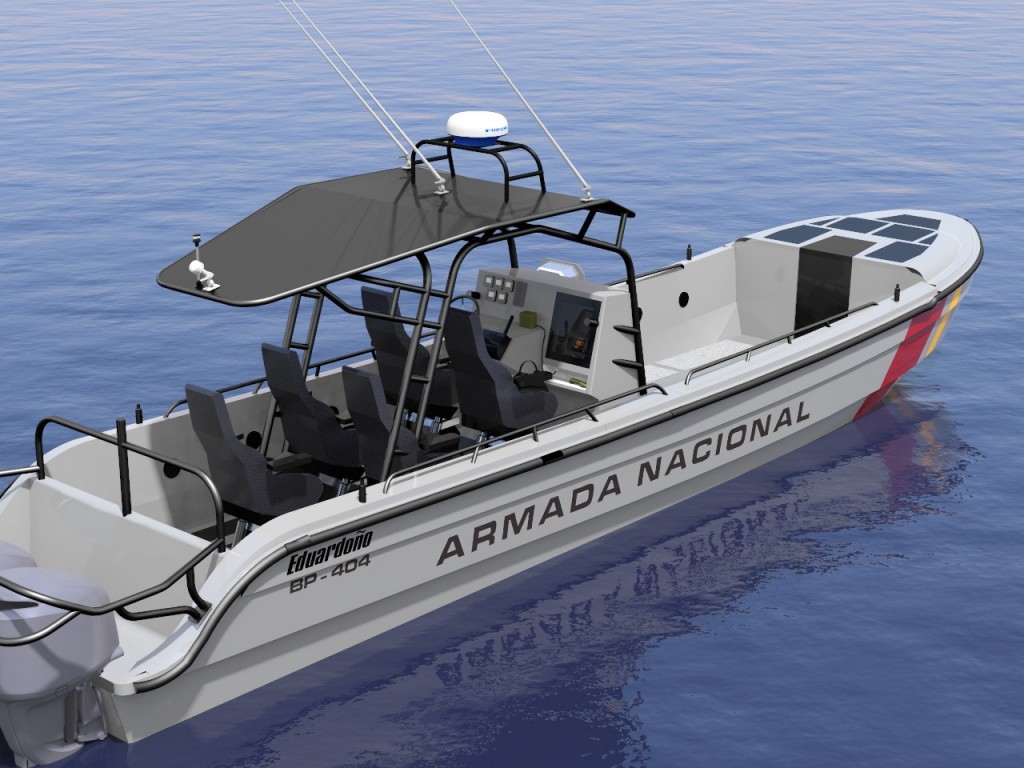 Ullman Dynamics supplies 120 Atlantic Suspension Seats for 24 new 38′ Interceptor Boats built by Eduardoño for the war against drug runners.
To protect crews from injury the Colombian Navy Coast Guard has decided to use the most efficient suspension seats available. "This way we can drive faster, maneuver with more control, reduce fatigue and of course minimize the risks of injuries."
Powered by 3 x 250hp Yamaha outboards, the vessel known as "Tipo B" is a 38-foot open interceptor built for interdiction and patrol. The modified V-hull gives excellent maneuverability, shallow draft, quick reaction, long range and high speed.
It is designed to operate in high seas in the Atlantic and Pacific Ocean with the potential to enter into the bays and vast rivers of Colombia. "Tipo B" has 5 Ullman Atlantic Seats for the crew and can carry 12 additional passengers.
The Ullman Atlantic is a hybrid seat allowing both high-comfort, reclined sitting and also the more active straddling position when it gets rough. The final spec of the "Tipo B" has been done in cooperation between Eduardoño, Ullman Dynamics and the Colombian CG optimizing consoles and seats for the specific tasks of the vessel.
The first container with 32 seats has already been shipped to Colombia, and another 88 seats are on their way.