With 'Ambush', Marell extends the M15 range, delivering a tender with quad(!) Mercury Verado 450R and 10 Custom Ullman Daytona seats to the mediterranean.
Marell extends the M15 platform with the Tender model
Marell Boats delivers its first two M15 Tenders during the second quarter of this year. They are
both custom-built for their new owners, where one will be based in the Mediterranean Sea and
the other in the Stockholm archipelago. Extending the M15 platform to custom-built Tender
models has been a priority for the shipyard this year.
The two 15-meter boats are designed and built for pleasure boating with a large sunbed on the
foredeck, and with a large sofa with a generous seating area that can be transformed into a
spacious sunbed on the aft deck. The suspension seating will protect the driver, navigator, and
passengers during high speeds and harsh conditions. Other features include champagne
coolers, sunroof, water toys storage, carbon fiber interior, gangway, several fridges, and more.

The M15 Tender is based on Marell's successful and proven M15 platform that was awarded
the "Interceptor of the year" by the Baird publication, both 2019 and 2020. The M15 platform
was selected as a patrol vessel by the Marine Police in Stockholm and as a fire fighter craft by
the Greater Stockholm Fire Department, as well as a sightseeing boat by Hurtigruten Svalbard.
Marell can now offer civilian versions with the launch of the M15 Tender model.
"We are excited to launch additional M15 models and are confident that also recreational
customers now can enjoy the ground-breaking performance our M15 Tender delivers, incl.
speeds at around 65 knots, sensational maneuverability, energy efficiency and now also quality
pleasure boating." says Patrik Söderholm, founder and CEO of Marell Boats.
The first M15 Tender carries the new Mercury V12 600hp Verado outboard engines which
deliver not only extraordinary fuel economy but also superior maneuverability. Thanks to the
steerable gear case with dual counter-rotating propellers the boat can be smoothly operated
with a joystick during docking or Skyhook mode. This V12 engine is part of a new era from
Mercury changing the industry in terms of not only performance but also service intervals which
minimizes downtime for demanding users. One of the many features of the V12 outboard
engine is that it can run up to 200 hours between engine oil changes.
"We have a long relationship with Marell Boats and are very proud to have delivered the first
quadruple V12 set-up in Europe to them, a set-up suitable for very demanding customers.
Marell's range of models suits our engine program exceptionally well." says Pontus Liljequist,
CEO Brunswick Marine Sweden.
Watch the Marell M15 Ambush tender in action in this video. https://marellboats.com/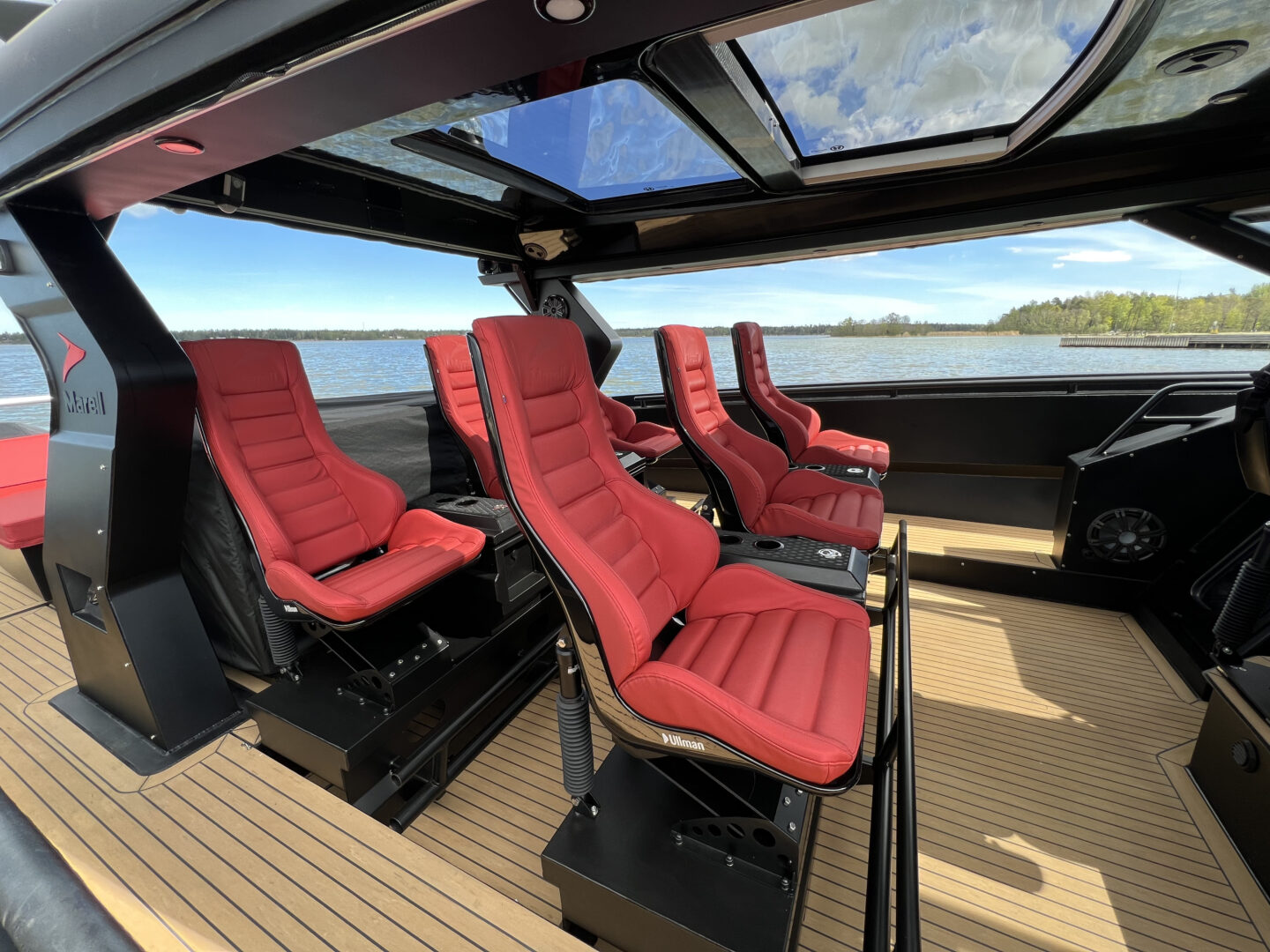 https://marellboats.com/wp-content/uploads/2022/06/20220616-m15q-x-2-press-release-english-1.pdf