We are very proud to once again be onboard a RIB which will be used for SAR operations on the German waters. This time four jockey seats are mounted on a custom Zodiac Pro from Bootshop Isselhorst. With a powerful outboard, this RIB will be a true asset to the DLRG (German Life Saving Association) saving life at sea.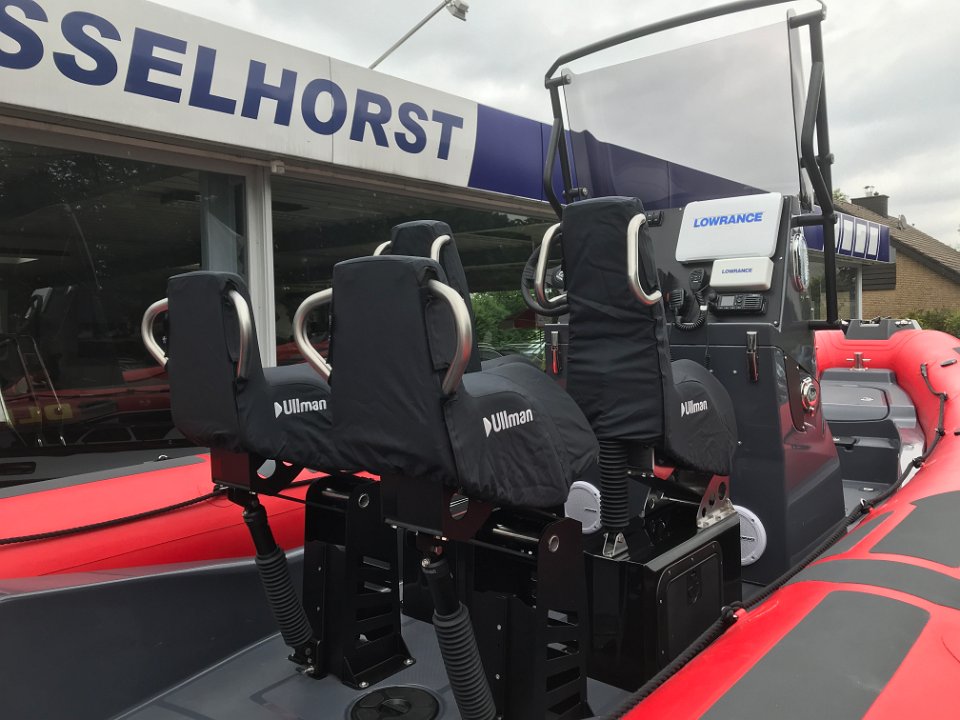 The "MK2 pod" is a great option for platforms where storage space is crucial but also allow easy configuration with cargo track systems.
The Biscaya Seats on this specific platform has also been fitted with "Narrow Handles" allowing smooth passage on of the first row of seats.