PALFINGER MARINE secured a challenging order entailing the development of a new range of rigid-hulled inflatable boats (RHIBs) for the Royal Netherlands Sea Rescue Institution (KNRM) early last year.
"repost from https://www.palfingermarinestories.com/rescue-boats-for-knrm/"
"The keel laying ceremony of the first prototype of twelve boats in January 2023 marks the start of the production phase. The new 7.5-meter long, twin outboard RHIBs are specifically designed for fast interventions in the toughest conditions.
We sat down for a chat with our colleague Lise Dora Sluijter, Project Manager at PALFINGER MARINE in our Harderwijk office, to discuss how she experienced the exciting project in her capacity as project lead – and why this particular venture is so close to her heart.
Thank you for taking the time to talk to us, Lise. Let's start with your personal background. Could you tell us a little about yourself?
Sure! I joined PALFINGER MARINE as a project manager in 2020, specifically for lifesaving appliances. I arrived with almost ten years of experience in the maritime technology industry. I followed my calling early by studying to be a marine officer at the Maritime Academy before entering a post-grad program in business administration, graduating with a master's degree in marine shipping innovations in 2018.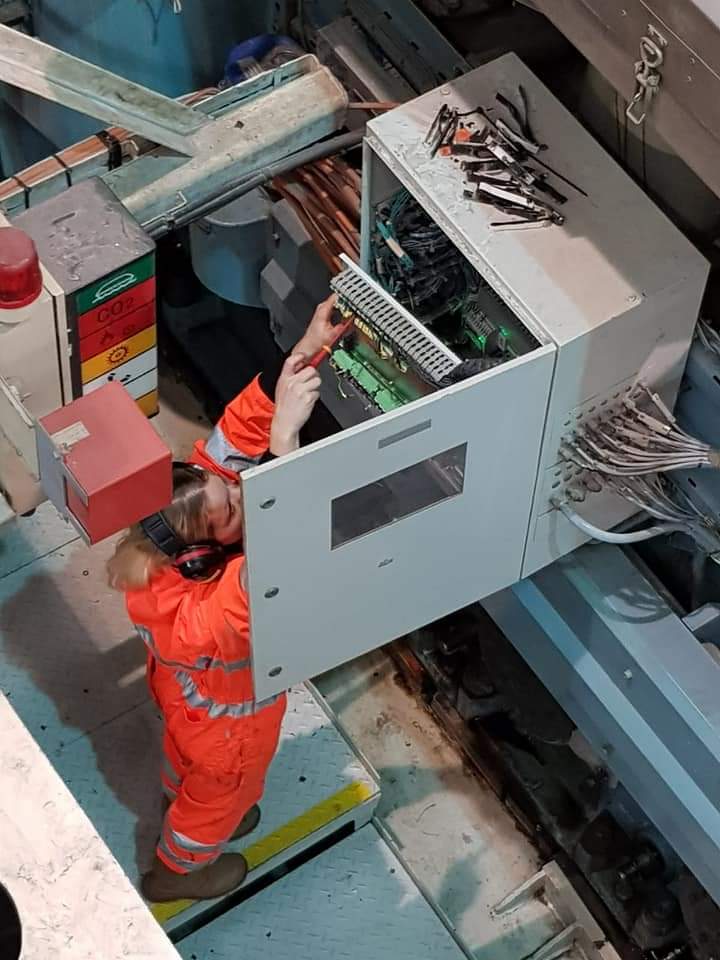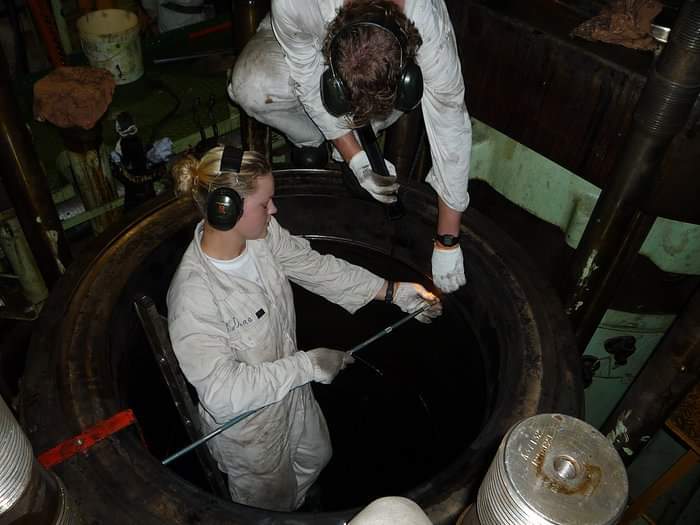 What exactly does your job entail? How would you describe it?
As project manager, I am the key link between the customer and the internal project team. I am therefore at the center of any given project. I need to keep everybody on the team aligned, ensuring that customer needs and contract specifications are translated into an according product design. To this end, it is essential to remain critical, empathize with the customer, and maintain customer-centricity down to the smallest detail.
What is your role in the current KNRM project? And why is this particular project so special to you?
I am responsible for the project developing the new PB 750 RHIBs, a replacement of the current boat series used by KNRM, which have reached the end of their lifecycle. In this case, the customer is what makes the project so special to me. KNRM constitutes an association of mainly volunteers and operates no less than 42 rescue stations in the Netherlands. Almost everyone in the country knows the association itself, especially those who pursue a maritime hobby, or enjoy a relationship with any marine environment.
I spent every week during my childhood on the water in various types of boats, so KNRM is an organization that has accompanied me for most of my life.Lise Dora Sluijter, Project Manager at PALFINGER MARINE
I went on to carve out a career in the maritime industry, meaning I am particularly proud of being involved in – and even managing – this project. Some former classmates from the Maritime Academy are KNRM volunteers, so that adds another level to it.
What have been the greatest challenges so far?
I would argue that predicting every possible rescue scenario – and incorporating the correspondent features into the new, customized boat design – posed the greatest challenge. The original list of functional requirements provided by KNRM had approximately 45 items. However, this list had ballooned to more than 100 items by the final stage of the engineering phase.
We collaborated very closely with KNRM to consider all aspects of technical possibilities, costs, safety, maintenance, durability, and lifecycles. The result is a state-of-the-art design perfectly aligned with customer demands.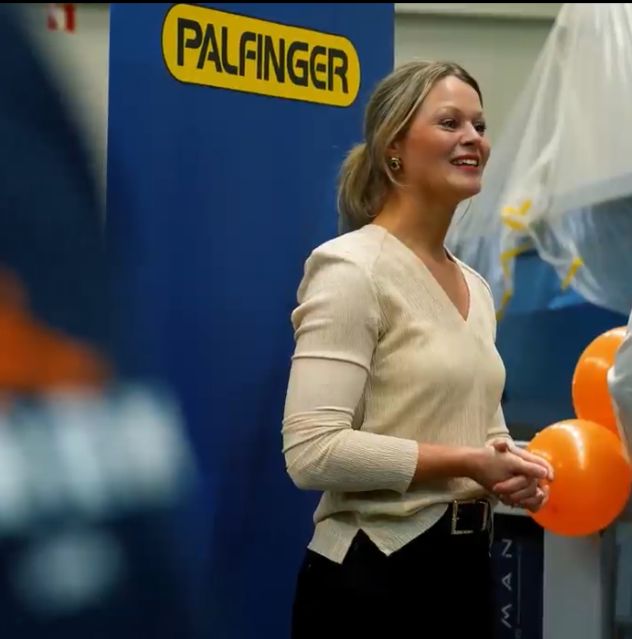 Lise speaking at the keel laying ceremony of the new RHIB. © KNRM / Roel Ovinge Photography
What is the timeline for the project? Will you be involved until full order completion?
I have been involved in the project right from the outset. I will accompany it until the RHIBs are delivered, including review of the internal testing procedures of KNRM to compile documentation for the new series.
In terms of timeframe, the assembly phase is scheduled for end of May. Our internal testing procedure should be completed by the end of August, meaning final delivery can be made in September 2023.
Let's end our interview how we started it – on a personal note. How did you develop a passion for the marine industry?
Like I mentioned earlier, I grew up on various types of boats. My parents still own one, actually. The moment I completed secondary school, I started looking for studies and jobs that incorporate my passion for the sea and vessels.
That's how I ended up at the Maritime Academy. I used to ride to Rotterdam Port to watch the ships – and I still do whenever I find the time during holidays!
So, all in all, I would say I have found the perfect stage for combining my passion for the sea with my professional dedication right here at PALFINGER MARINE. I love how my role allows me to facilitate the transition between theory and practice."
To find out more about this exciting and challenging project, check out Palfingers press release about the keel laying ceremony. It includes some photos from a traditional event that promises good fortune during the production phase. We'll keep an eye on the project and can't wait to see how it progresses.
Copyright featured image: KNRM / Roel Ovinge Photography