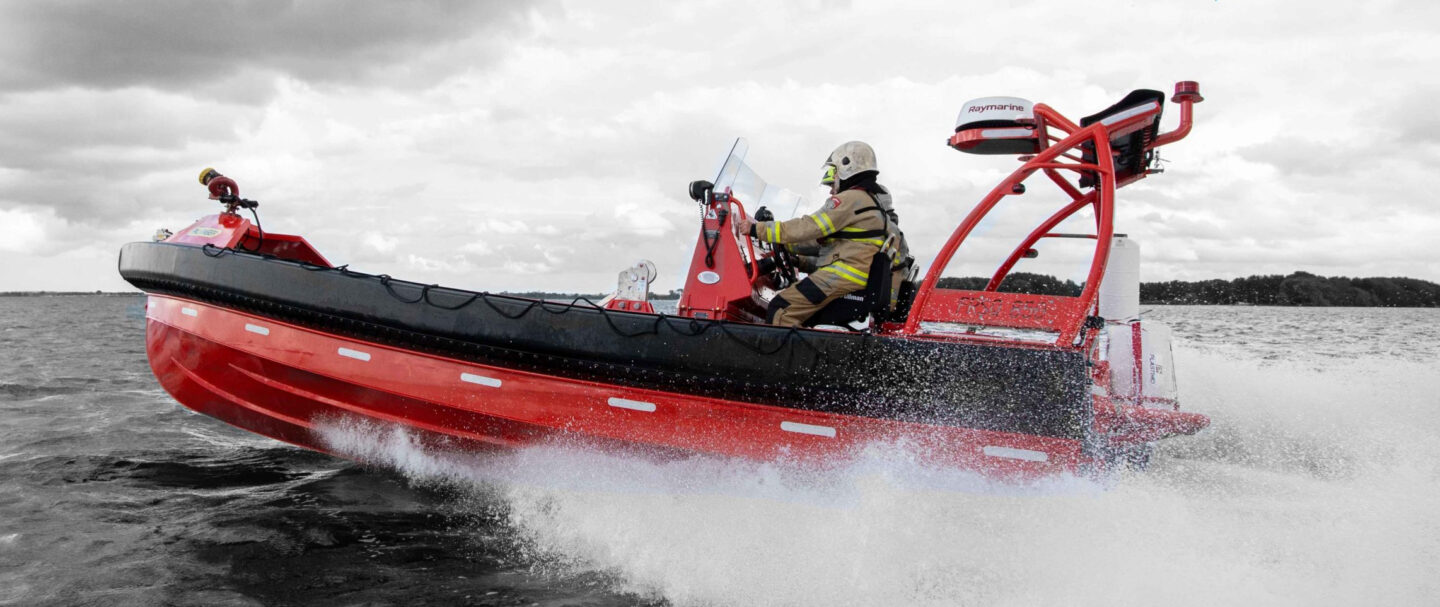 Palfinger is well know in the industry for the supply of it's deck-equipment to the highest demanding operations in the Offshore and oil & Gas industry. The free fall systems (boats & davit systems) needs to comply to the highest SOLAS regulations and classification rules.
Since many years we have a high focus on the Governmental segments; Navy & Coast Guard, Marine Police , where we have supplied many different types of boats, davit and stern-entry systems. With this wide proven tracking history we have decided 3 years ago to focus more on Search & Rescue and Fire Fighting applications and have designed, built, delivered and a good order intake on the multi-purpose solution we have developed. Resulting in our Rescue and Fire Fighting range with high attention to our FRSQ 850 A TID FIFI model.
The FRSQ 850 A TID FIFI model is designed to use the boat for multiple operations. It is a fast response boat which can go up to 40 knots. With the smart deck arrangement, as per SOLAS, we can lash 2 stretchers on deck and have place for 21 persons in total (incl. crew). In addition to that we have been able to fix 3 pcs. Additional life-rafts which can be used in rescue/emergency operations to safe 28 pers. Additionally (Air-plane crash, area's which are difficult to reach by truck). The fully electronically controlled Fire-Fighting installation from the console can do 1800 l/pm with a throwing distance >38m and reach a water pressure >9 bar can easily support up-front the bigger fire-fighting boats due to the high speeds the boat does reach (40 KN). In order to give the operating crew the most ergonomic, safety and comfort, while operation our fast response boats, we have chosen to use the high quality shock mitigation seats from Ullman.