The 7th HSBO Forum will be held in Lisbon on May 4-6 2015
HSBO Forum a by invitation only conference gathering High Speed Boat professionals from 30 countries around the world. Highly competent experts will give presentations on new development, research, technologies, operational procedures, boat designs and equipment. Many of the best boats built for professional use will be available for full speed sea trialling at open sea.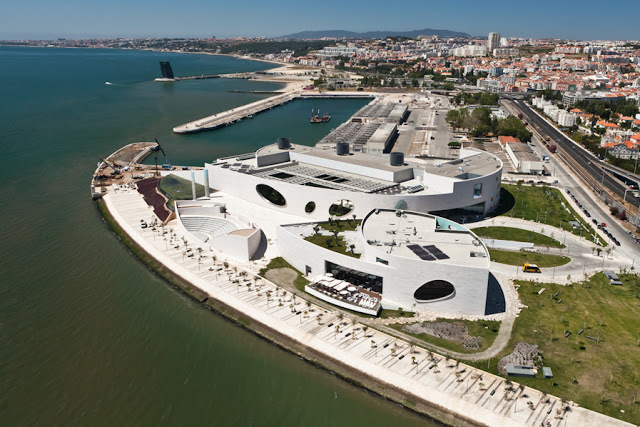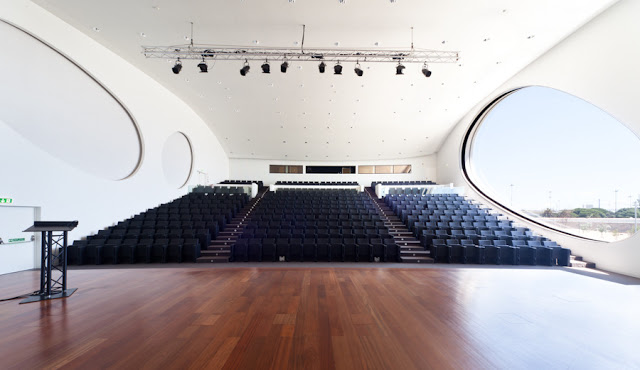 HSBO 2015 is organised in cooperation with the Portuguese Navy & Maritime Authority.
It will be held at the Champalimaud Foundation Conference Center in the Algés Marina in Lisbon, Portugal.
Translators and translations will available for
Spanish, Portuguese, French and Italian
Delegates and Presenters at HSBO are Operators, Purchasing officials and Writers of Specs, Medical staff and Health officials, Scientists and Legislators, Naval Architects and Boat builders, etc.
The number of attendees will be limited and the invitation to participate is directed specifically to individuals working in the field.
Topics
Presentations will be brief, 15 minutes — Focused on practical solutions – and presented so that everyone will learn something useful form each one.  Welcome topics are:
Acquisition procedures and experiences, Active and passive ride control, Amphibious planing craft, Armament of High Speed Boats, Counter piracy operations, Crew and passenger training, Drug-run interception, High Speed Boat Human factors, High Speed Capsize Events, Impact induced injuries & prevention, Impact measurement – means & methods, Interceptors & Interception, Launch and recovery, Maritime counter terrorism, New boat and hull designs, Night-time operations, Nocturnal navigation, Non-compliant boarding, Non-lethal enforcement, Prevention of accidents, Regulatory issues and legislation, Remote control and USVs, Rescue & boarding equipment, Tactical operations & planning, "Open topics"
Request a Berth on the Dock to bring a boat – boats@hsbo.org
Offer to give a Presentation at HSBO Forum 2015 presenter@hsbo.org
Lisbon Atlantic Endurance Challenge
A number of boats will run "together" from Lorient in France to Lisbon in Portugal the week before HSBO 2015.
The Endurance Challenge is not a race. The main object is endurance testing and benchmarking of professional boats and crews.
It will start on Sunday April 26 and reach Algés Marina in Lisbon on Saturday May 2.
The total distance of 950 Nm is planned with 6 day-legs of up to 180 Nm and one lay day. Boats will be monitored for position, speed, heading and impact exposure on hulls and humans.
For more information – and to submit your interest in participating, send an email it to challenge@hsbo.org 
More information see Link offshore-endurance-challenges.org
Preliminary Program
May 4
09.30 – 10.30 Registration
10.30 – 12.45 Presentations
13.45 – 14.00 Lunch
14.00 – 16.00 Presentations
16.00 – 18.30 Boat trials
18.30 – 20.00 Networking
20.00 – 22.00 Dinner

May 5
09.00– 11.30 Presentations
11.30 – 13.15 Boat trials
13.15 – 14.45 Lunch
14.45 – 17.00 Presentations
17.00 – 18.30 Boat trials
18.30 – 20.00 Networking
20.00 – 22.00 Dinner

May 6
09.00– 11.30 Presentations
11.30 – 13.30 Boat trials
13.15 – 14.45 Lunch
14.30 – 16.00 Presentations
16.00 – 18.00 Boat trials
All boat trials will be video taped and photographers will be present throughout the HSBO Forum
Topics HSBO 2015
Acquisition procedures and experiences
Active and passive ride control
Amphibious planing craft
Armament of High Speed Boats
Counter piracy operations
Crew and passenger training
Drug-run interception
High Speed Boat Human factors
High Speed Capsize Events
Impact induced injuries & prevention
Impact measurement – means & methods
Interceptors & Interception

Launch and recovery
Maritime counter terrorism
New boat and hull designs
Night-time operations
Nocturnal navigation
Non-compliant boarding
Non-lethal enforcement
Prevention of accidents
Regulatory issues and legislation
Remote control and USVs
Rescue & boarding equipment
Tactical operations & planning
Recommended Hotels:
Vila Galé Ópera
http://www.vilagale.pt
Download Hotel reservation form here
Residencial Setubalense
www.setubalense.pt
Promo code: Champalimaud
More information (PDF)
HSBO 2015 Portugal Español
HSBO 2015 Portugal English
HSBO 2015 Portugal Portuguese