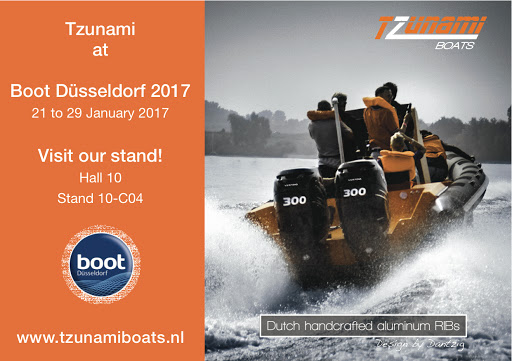 "TZUNAMI Boats unique and build to the specific needs of each customer."
"Each TZUNAMI Boat is built according to the specific needs of the client. Therefore every  Aluminium boat is unique.
Designed and build by the best Dutch Nautical Designers and nautical craftsman.
It is constructed with great attention for technical detail.
This makes TZUNAMI Boats the leading edge as far as boating experience and passion can go including the Ullman seats makes this boat a winner."
More info at tzunamiboats.com